Hoselton Nissan wins Award of Excellence


Hoselton Nissan has done it again and we couldn't be prouder!
Our Nissan store has won the prestigious Nissan Award of Excellence for the second year in a row! This award recognizes and rewards individual Nissan dealerships and dealership employees for outstanding performance results in sales, customer satisfaction and owner loyalty. While we are thrilled to have received this honor, what means the most to us is that our customers — in both sales and service — have had a great experience at Hoselton Nissan. We make it our priority to ensure all customers are treated with respect and helped in a timely manner. This speaks volumes to us and we are so grateful for their support and continued business.
This award is only presented to the top 15% of Nissan dealerships nationwide.
Our Nissan Sales Manger, Don Chaffin, explains it best in the video below
See more reasons why you choose Hoselton Nissan when you're in the market for a new vehicle or looking for a new service center.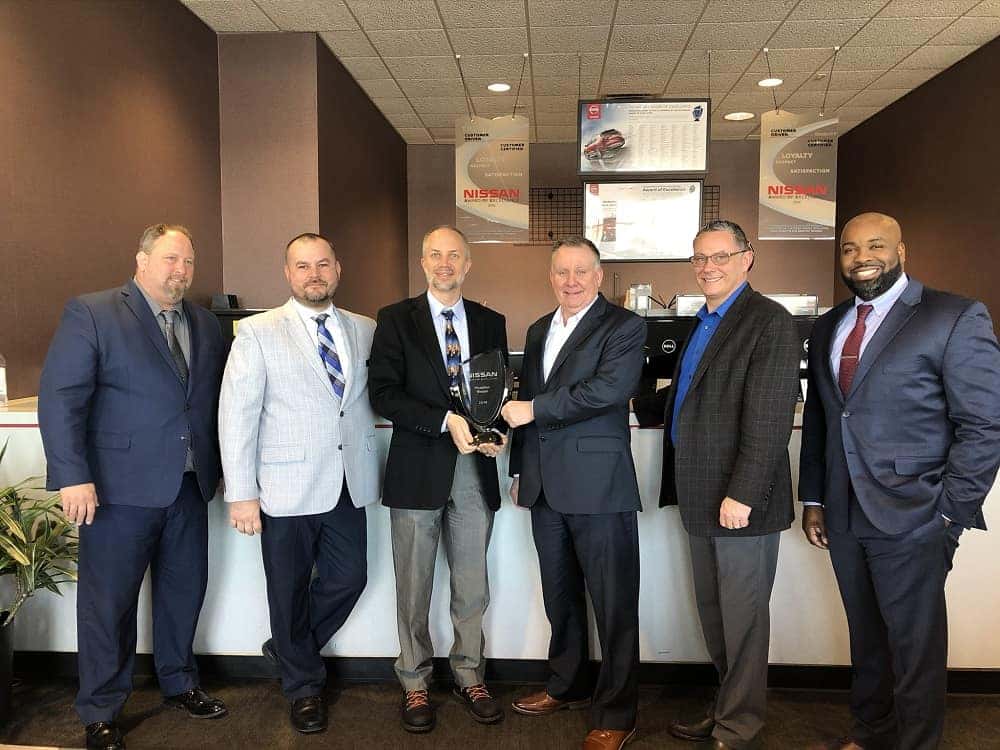 (L to R: Fixed Operations Manager Nissan Northeast Robert Underwood, Hoselton Nissan Lead Sales Manager Don Chaffin, Hoselton President Drew Hoselton, Area General Manager for Nissan Northeast Bob Clark, Hoselton New Car Director Dan McMorrow and Nissan Northeast Region Dealer Operations Manager Seth Jackson)