You asked our service pros, we answered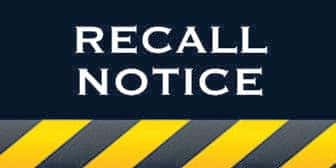 You asked, we answered! Here are a few Frequently Asked Questions from customers answered by the service pros at Hoselton. If you have a question, feel free to reach out anytime!
Q: I just heard about a recall. How do I know if it's for my vehicle?
A: It is always in your best interest to keep your vehicle operating safely and running in top condition. To find out if your vehicle has been recalled, you can call a Hoselton Auto Mall Service Department directly or information will be sent to you through the mail from the manufacturer. Your service technician will inspect and perform any outstanding recalls or voluntary service campaigns that may apply to your vehicle in case of a recall. These important repairs will be performed at no cost to you. Please make an appointment promptly; we are more than happy to make sure your vehicle performs at its peak capacity!
Q: Is it true that an alignment can improve my gas mileage?
A: Yes! There are many benefits to an alignment. A properly aligned car will reduce friction and drag on your tires and help maximize your MPG. When a vehicle is out of alignment, there is excessive tire wear and steering/tracking problems. A wheel alignment will adjust the angles of the wheels so that they are perpendicular to the ground and parallel to each other. This service results in less resistance between the tire and the road, which maximizes tire life and improves your gas mileage.
Q: My car just went over 75,000 miles. Now that it has so many miles, what should I be doing differently?
A: Like anything with some age on it, treating your vehicle with a little more kindness will go a long way. The proper care of your vehicle will reward you with a long vehicle life span. Be sure to continue to have regularly scheduled maintenance performed, as this is the best way to care for your car, truck, van or SUV. Over time, certain items will eventually need to be replaced. When that time comes, remember you're always better off with genuine OEM (GM, Nissan or Toyota) parts because they are specifically engineered for your car and will ensure many more happy miles ahead.