Food Truck Rodeo at Hoselton Auto Mall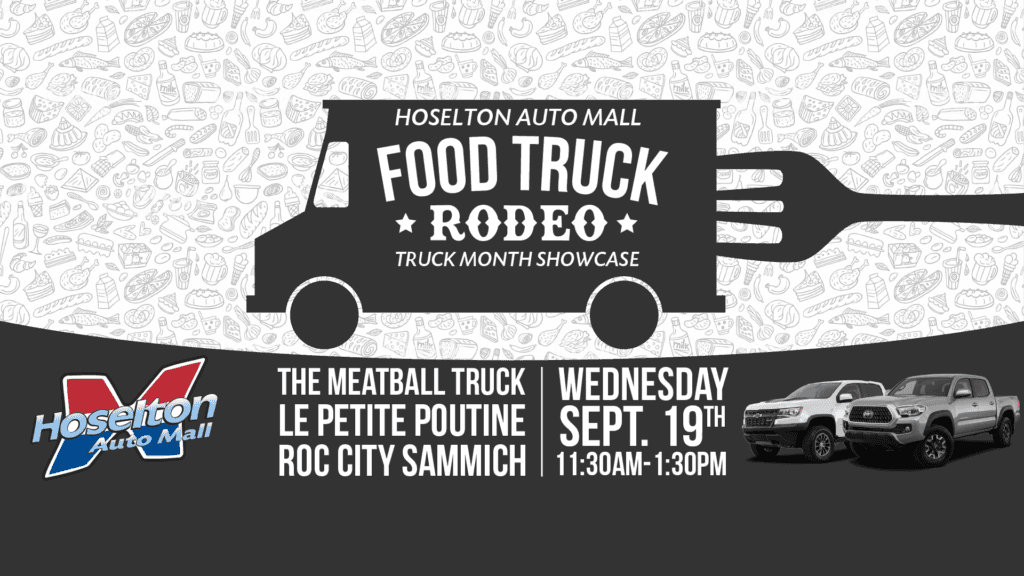 Shop SIX of the most-popular trucks in ONE convenient location during Truck Month at Hoselton Auto Mall in East Rochester. We're showcasing our huge inventory of trucks with a Food Truck Rodeo! Check out the lunchtime delights from The Meatball Truck​, Roc City Sammich​ and Le Petit Poutine​ on Wednesday, September 19th between 11:30 a.m. and 1:30 p.m.
The event is open to the public and food prices vary depending on which food truck you choose!
Shop All Trucks
Shop Chevy Trucks
Shop Toyota Trucks
Shop Nissan Trucks