Pickup Truck: Cab Styles Defined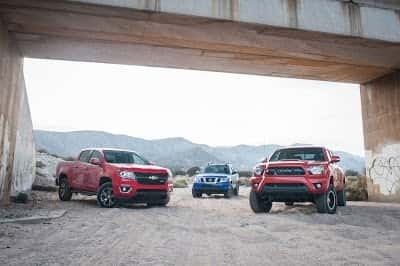 We decided that we needed a guide to help describe pickup truck cab styles as we realized it's a lot to take in as a customer if you're unfamiliar with the different names and styles. Each pickup truck manufacture tends to come up with their own name for certain styles, and over time they have evolved. This guide will help you break down the differences between cab styles. Ultimately there are three different pickup truck cab sizes. Regular cabs, Extended Cabs, and Crew Cabs.
We're going to stick with Toyota, Chevy and Nissan models for these examples.
Regular Cabs: A regular cab usually refers to the pickup truck having 2 doors.
Extended Cabs: A extended cab refers to the pickup truck having 2 doors that have an extra space behind the front seats, and 2 rear windows. Today extended cabs have 2 front doors, rear seating, and 1, or 2 rear doors that can be opened once the front is opened first. Manufactures have their own name for this style of cab.
Crew Cabs: The crew cab has 4 regular doors.
Now let's look at specific models and the different names associated with them.
Chevrolet
Chevrolet Colorado: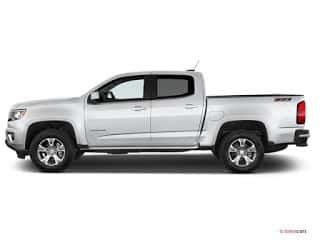 Regular: 2 doors only and no rear seating. Currently the Chevrolet has not produced a regular cab Colorado since 2012.
Extended: 2 doors and rear seating. In order to reach the rear seating, the front doors need to be opened first to access the rear seating handles.
Crew: This model has rear seating with 4 doors. It has the capacity to seat 5 passengers. Two upfront and three in the back.
Chevrolet Silverado:
Regular: Unlike the Colorado, the Silverado does still produce Regular Cab trucks. It fits the description for regular cabs because it only has two doors and front seating.
Extended/Double Cab: For the Silverado's, Chevrolet has two models that fall into this description. For their extended cabs, the Silverado's have 2 doors and rear seating. For their double cab models, they have four doors (slightly smaller than the crew cab), and rear seating as well.
Crew: Silverado's crew cab also refers to four full sized doors, and rear seating.
Nissan
Nissan Frontier
Regular: Nissan no longer offers regular cabs in this model, but it fits the regular description.
King Cab: Nissan calls their "Extended Cab", King Cabs. This refers to 2 doors, with access to the rear seating once the front doors are opened. The rear seating in this model
Crew Cab: Same description as above. 4 full doors, and rear seating.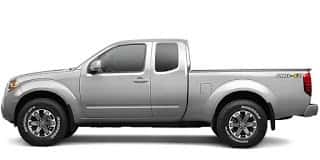 is jump seating, which means when not in use they can be folded up.
Nissan Titan
King Cab: Same as the Frontier model.
Crew Cab: This model has 4 full doors, and rear seating.
Toyota
Toyota Tacoma
Regular Cab: This model is discontinued, and no longer offered.
Access Cab: Refers to 2 doors with small access doors to the rear seating (hence the name).
Xtra Cab: Refers to 2 doors only. This was the first generation of the Tacoma's, also known as the t100 series. This model is also discontinued.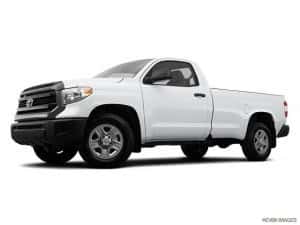 Double Cab: Refers to 4 full doors, and rear seating.
Toyota Tundra
Regular Cab: 2 door style with no rear seating available.
Double Cab: Smaller cab size with 4 half doors with rear seating
Crew Max: 4 full doors with rear seating as well.
As you can see most of the truck cab names are standard, but some have evolved over time. We would love to help you choose which one is best for you or you and your family here at Hoselton Toyota, Hoselton Nissan and Hoselton Chevrolet!